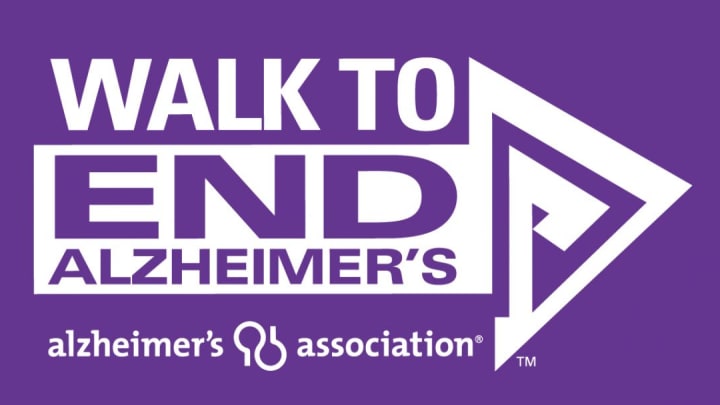 Getting involved in the Walk to End Alzheimer's is a great way to help raise awareness and do your part in the fight against this disease, which now afflicts more than 5 million Americans.  Sponsored by the Alzheimer's Association, walks are completed annually between September and November in more than 600 communities across the United States.  To find a walk near you, visit www.alz.org. 
Beginning in 1989 with nine participating chapters raising $149,00, this annual event has grown rapidly over the last 30 years.  The Walk to End Alzheimer's is now the world's largest Alzheimer's fundraising and awareness event, having raised more than $90 million in 2018.  Many of the walks were completed in September or early October.  However, there are still walks taking place in late October and early November around the country.  Also, fundraising and sponsorship for this event happens year-round, so it's never too early to get involved for next year. 
There are many ways to get involved.  The walks typically range from two to three miles.  All are welcome to participate in the walks.  However, there are many other ways to support the initiative.  If you're not able or interested in walking, there are many opportunities to contribute through sponsorship, fundraising, and volunteering.  A great deal of effort goes into each of the several hundred walks and countless people come together to support the cause.  Getting involved in this event can be a great way to show support and connect with others committed to the cause.
All of the money from the walks go to the Alzheimer's Association in their efforts to raise awareness and fight the disease on many fronts.  The Alzheimer's Association is a global non-profit organization, whose mission is to advance care, support, and research across the world to help those affected by Alzheimer's.  The Alzheimer's Association has a wide range of resources for support and awareness, including a 24/7 Helpline (800-272-3900), in-person support groups, online message boards, and trained advocates around the world.
All three Iris Memory Care communities raised funds and participated in the Walk to End Alzheimer's on October 5th.  Thus far in the 2019 campaign, the Iris Memory Care teams have raised approximately $6,500.