We want to value our seniors and express appreciation for their place in our lives. Here are a few ways you can be proactive about showing your loved ones that you see and care about them! (These can be modified depending on your loved one's mobility and interests.)
1. Take them out to lunch, or cook their favorite meal.
2. Make a scrapbook with them (or for them), and include letters, photos and other special mementos.
3. Ask them to tell you a story (and be a patient listener!).
4. Go on a field trip – visit places that are familiar and have fond memories (childhood home, ice cream shop, an outdoor park, or a favorite store).
5. Take a family photo, frame it, and have family members sign the frame.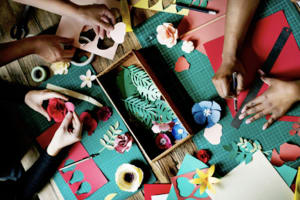 6. Get crafty and make homemade decorations for their room.
7. Encourage them to participate in classes or activities at a local senior living community (and then join them).
How can you tailor these ideas to meet your loved one's specific health needs? For an expert opinion, please contact a personalized consultant from Iris Memory Care.