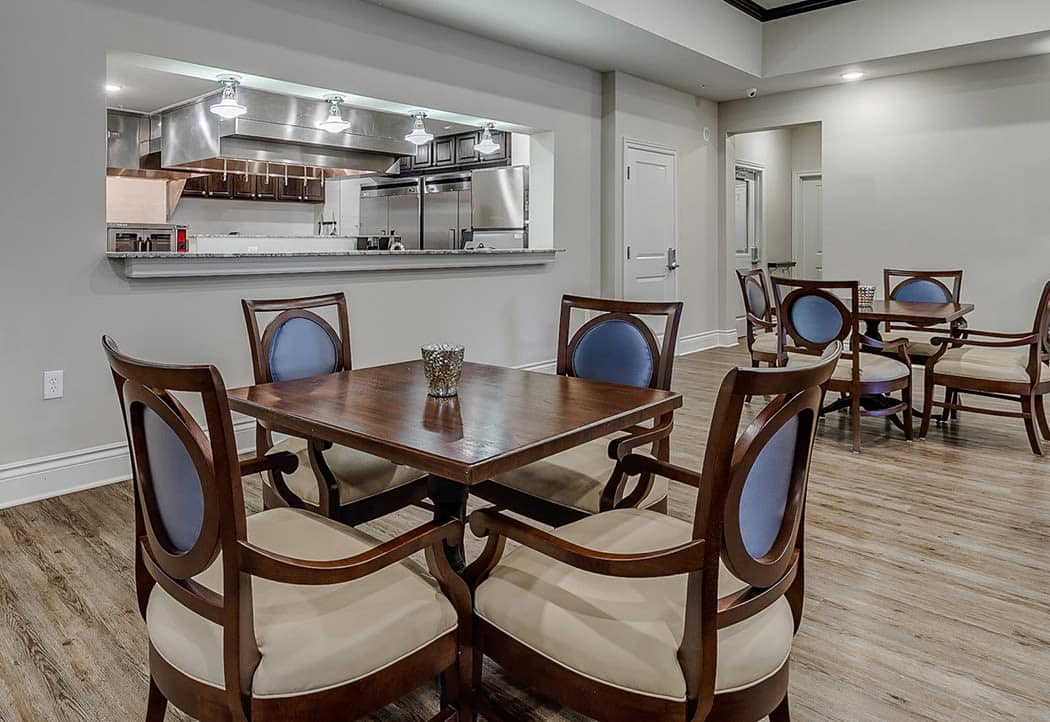 Memory Care by Design
Iris Memory Care is the residential alternative to traditional Assisted Living. Unlike other Memory Care communities which regularly have in excess of 40 residents in a building, Iris Memory Care has two separate buildings that are built for a maximum of 24 residents each. Advanced research has shown that those living with Alzheimer's and other forms of dementia thrive in a small, intimate environment, therefore our home-like model lends itself to maintaining each resident's health, happiness, and freedom of movement.
Intentionally Designed Living Spaces
An open floor plan in each home at Iris Memory Care permits residents to easily navigate their way and allows staff to provide accessible care and supervision. Thanks to a higher staff to resident ratio compared to most Assisted Living communities, residents enjoy individualized attention and care every day at Iris Memory Care.
The kitchen and dining areas are designed to encourage community and social engagement. Meals are served from an open concept gourmet kitchen where you can see, smell, and hear the preparations and even have a chat with the chef. Families are encouraged to join their loved one anytime for engagement and conversation over a home-cooked meal!